Starting a business in Malaysia is an exciting venture, but it comes with its fair share of regulations and requirements. One such essential aspect of setting up a business in this vibrant Southeast Asian nation is obtaining the necessary business licences. Understanding the types of business licences in Malaysia is crucial to ensure that you comply with the law and operate your business smoothly.
In this article, we will delve into the intricacies of business licences in Malaysia, helping you understand the three main types of business licence in malaysia: General Licences, Industry or Sector-Specific Licences, and Activity-Specific Licences. Let's get started!
What is Business Premise Licence Malaysia?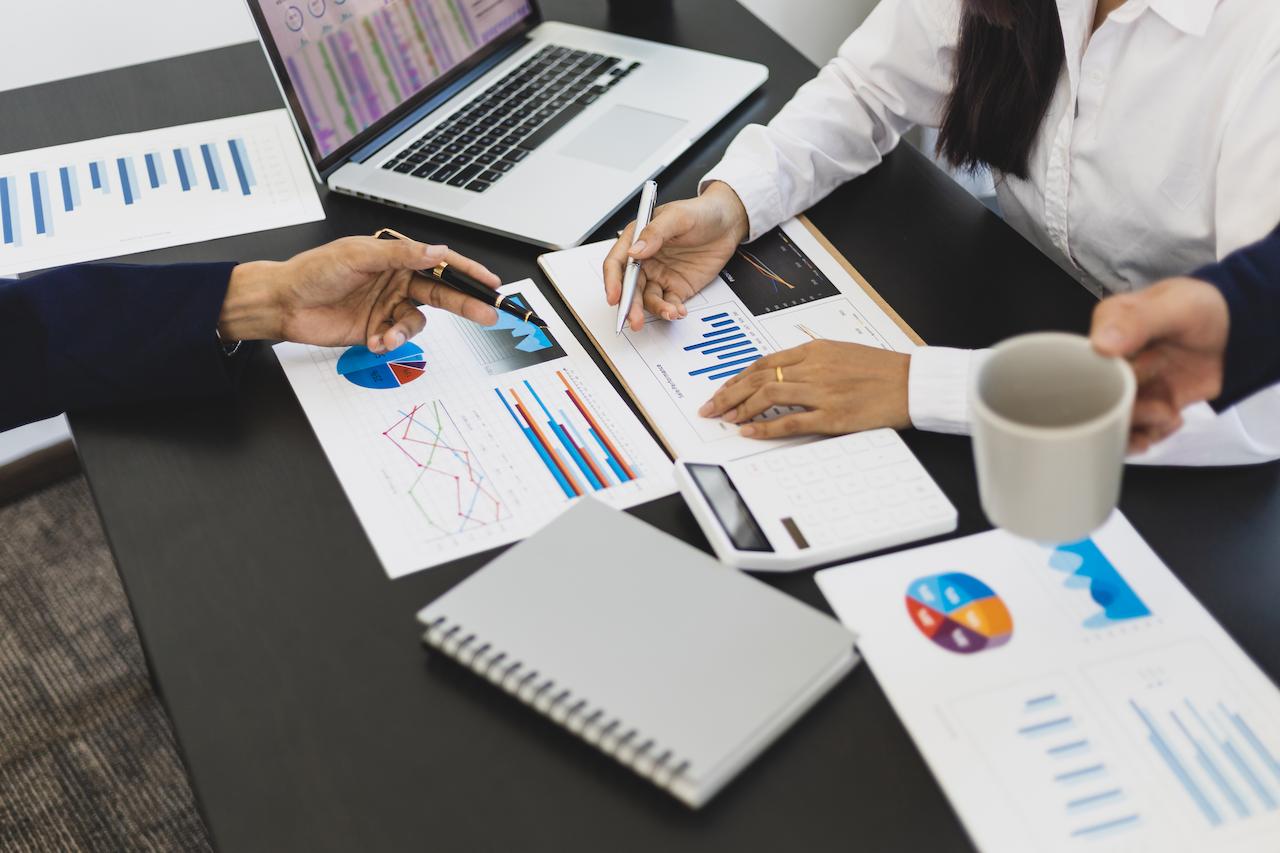 The Business Premise Licence, often referred to simply as a business licence, is a fundamental legal document required for operating a business within Malaysia. This licence is a key component of the regulatory framework for businesses in the country, and it signifies that a business has met the necessary standards and is permitted to conduct its operations at a specific location in Malaysia.
Obtaining a Business Premise Licence is mandatory for all businesses in Malaysia, regardless of their size, industry, or sector. This requirement is in place to ensure that businesses operate in accordance with Malaysian laws and regulations, and it plays a crucial role in maintaining order and compliance in the business environment.
Read more: Basic Salary in Malaysia and Its Regulations
Is Business Licence Mandatory in Malaysia?
Yes, obtaining a business licence is mandatory in Malaysia for all companies, as mandated by the Companies Act. The Suruhanjaya Syarikat Malaysia (SSM) or Companies Commission of Malaysia is the regulatory authority responsible for overseeing and regulating companies in the country. Whether a company operates in a physical location, such as an office or shop, or is involved in specific industries, it is a legal requirement to obtain a business licence.
The purpose of this mandatory requirement is to ensure that all companies, regardless of their nature or industry, comply with the law and operate within the regulatory framework established by the government. This helps maintain transparency, accountability, and legal compliance in the business environment.
So, to reiterate, under the Companies Act and the oversight of the SSM, every company operating in Malaysia is obligated to obtain a business licence. This licence is essential for conducting business activities in a legal and regulated manner within the country. Failure to obtain the necessary business licence can result in legal consequences and disruptions to business operations.
Read more: 9 Key Amendments of Malaysian Employment Act 1955
Three Main Types of Business Licences in Malaysia
In Malaysia, business licences are categorised into three main types: General Licences, Industry/Sector-Specific Licences, and Activity-Specific Licences, each serving a distinct purpose and catering to different types of businesses. Let's explore these categories in more detail:
1. General Licences
General licences encompass a wide range of licences that are essential for the basic legal operation of businesses in Malaysia. Here are some common examples of general licences:
Business Premise Licence

: This licence permits a business to operate at a specific physical location, such as an office or shop. The requirements for obtaining this licence may vary depending on the local town council and state authorities where the application is submitted. Premise inspections may be conducted in some cases, which could affect processing times.

Signboard License

: If a business intends to display a signboard outside its premises, a signboard licence is necessary. This licence regulates the size, design, and placement of the signboard to ensure compliance with local regulations.

Company Registration Licence

: Businesses need to register their companies with the SSM. This registration is a crucial step in legalising a business entity.

Company Income Tax Registration

: Registering for income tax is essential for companies to comply with taxation laws and fulfil their tax obligations.

Employee Income Tax Registration

: Companies are required to register their employees for income tax purposes, ensuring that their staff's taxation matters are in order.

Employees Provident Fund (EPF)

: EPF registration is mandatory for employers to contribute to their employees' retirement funds.

Human Resources Development Fund

: This fund aims to support employee training and development. Businesses may need to register with it, depending on the nature of their activities.

Social Security Organisation (SOCSO)

: SOCSO registration ensures that employees are covered by social security, including medical benefits and disability coverage.
Please note that requirements for local town council licences may vary based on local authorities and state regulations.
Read more: The Overview of Food and Beverage Industry in Malaysia
2. Industry/Sector-Specific Licences
Certain industries and sectors in Malaysia require specialised licences due to their unique nature or potential impact on public safety and welfare. These licences are specific to particular industries and are essential for ensuring safe and responsible business operations. Here are examples of industry-specific licences and their respective authorities:
Manufacturing/Factory

: Manufacturing Licence issued by the Malaysian Investment and Development Authority (MIDA).

Banking

: Central Bank License for Banking, Financing, and Leasing issued by Bank Negara Malaysia.

Direct Selling

: Direct Selling Licence issued by the Malaysian Direct Distribution Association (MDDA).

Construction

: Construction Industrial Development Board and Engineering License issued by the Construction Industry Development Board (CIDB).

Distributive Imports and Exports

: Wholesale Retail Trade (WRT) Licence for Trading, Import and Export, Consultancy, and Restaurant Business Management issued by the Malaysian Ministry of Domestic Trade and Consumer Affairs (MDTCA) or KPDNKK.

Education

: Licences for establishing Schools, Colleges, Universities, Tuition Centers, and Language Centers issued by the Ministry of Education.

Transport

: Car Rental and Vehicle Leasing License issued by the Ministry of Tourism, Arts and Culture Malaysia (MOTAC).

Hotel

: Various licences are required for Budget Hotel, Luxury Hotels, Inbound, Outbound, and Ticketing issued by the Ministry of Tourism, Arts and Culture Malaysia (MOTAC).

Tourism

: Inbound, Outbound, Ticketing Licence issued by the Ministry of Tourism, Arts and Culture Malaysia (MOTAC).

Media

: Licences for Publication of Magazines and Books, Broadcasting for Music, Singing, TV, and Radio issued by the Malaysian Communications And Multimedia (MCMC).

ICT

: Multimedia Super Corridor (MSC) Licence issued by the Malaysia Digital Economy Corporation (MDEC).
Read more: Time Management Importance for F&B Businesses
3. Activity-Specific Licences
Activity-specific licences are required for specific activities or services. Examples of activity-specific licences in Malaysia include:
Sales Tax Licence

: Required for businesses involved in sales, especially those subject to sales tax.

Certificate of Fitness for Certified Machinery

: For businesses dealing with machinery and equipment, this certificate ensures their fitness and safety.

Building Plan Approval

: Necessary for construction projects to ensure compliance with building codes and safety standards.

Expatriate Post Approval

: Required for companies hiring expatriates to work in Malaysia.

Air Pollution Control Equipment Approval

: Necessary for the installation, alteration, or relocation of air pollution control equipment in various industries.
Please note that foreigners intending to operate businesses in Malaysia may need to apply for business licences from the SSM, local town councils, and other relevant government departments, depending on their specific industry and activities.
Read more: How to Set Up a Franchise Business in Malaysia: A Complete Guide
Malaysia has a comprehensive system of business licences designed to regulate and legalise various types of businesses. Navigating the world of business licences in Malaysia may seem complex, but it's a crucial step in ensuring the legal and smooth operation of your company. Understanding the types of licences in Malaysia required for your specific industry or activity is essential.
To further enhance your business operations and streamline your time management processes, we recommend exploring StaffAny's HR timesheet software. StaffAny understands the challenges of managing schedules and operations in a dynamic environment. With our online timesheet tracker, you can effortlessly make real-time updates, whether it's extending a shift or adjusting hours, while accurately tracking time spent. Take advantage of our all-in-one online timesheet solution to simplify your workforce management today!