THE BEST EMPLOYEE SHIFT SCHEDULING SOFTWARE IN MALAYSIA
Utilizing schedule templates for the better employee management
Revamp your business with StaffAny's shift management software. Say goodbye to outdated tools and manage employee rosters with ease using our Employee Scheduling System. This will save you time and money, while also allowing you to schedule on-the-go with greater cost control and speed. Utilize schedule templates for improved employee management.
Avoid Scheduling Conflicts
Real Time Availabilities​
Plan your team roster efficiently with our user-friendly interface and accurate leave and availability information. Your employees can also prioritize scheduling based on real-time availability using our first-come, first-served system.
Speed and accuracy are key. Assign staff to shift rosters quickly and easily with just one click on the schedule shifts. Staff scheduling has never been so effortless.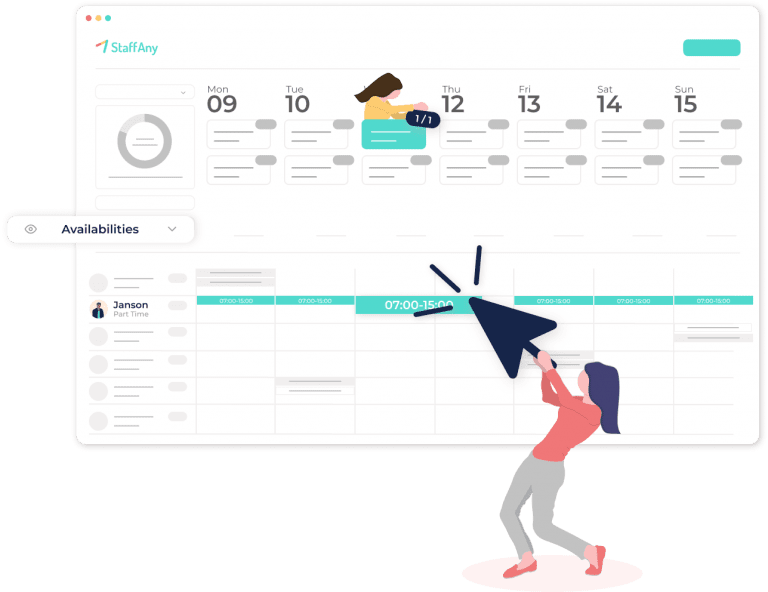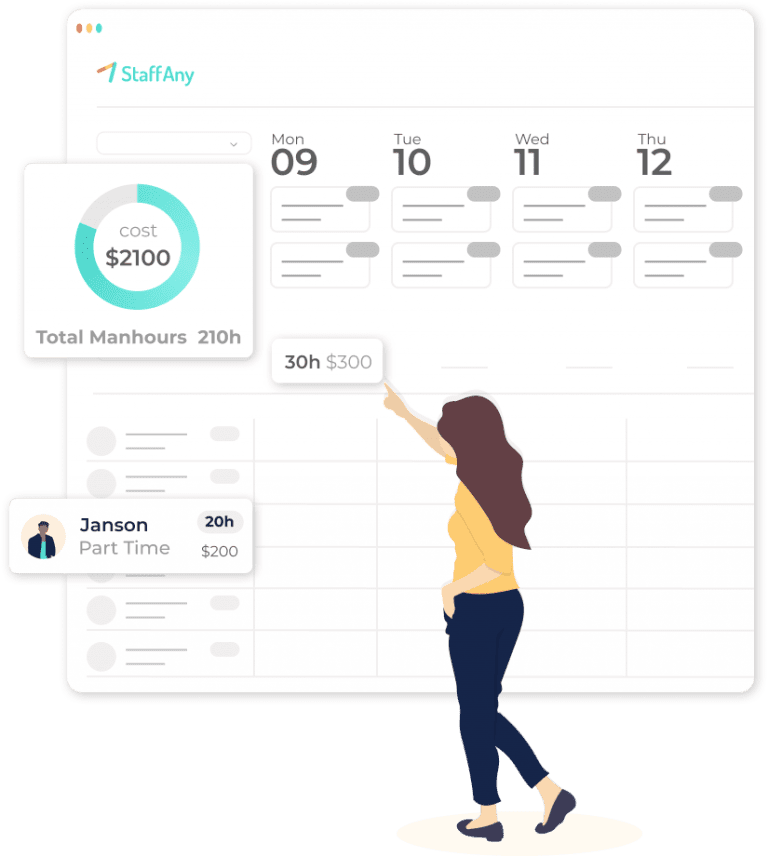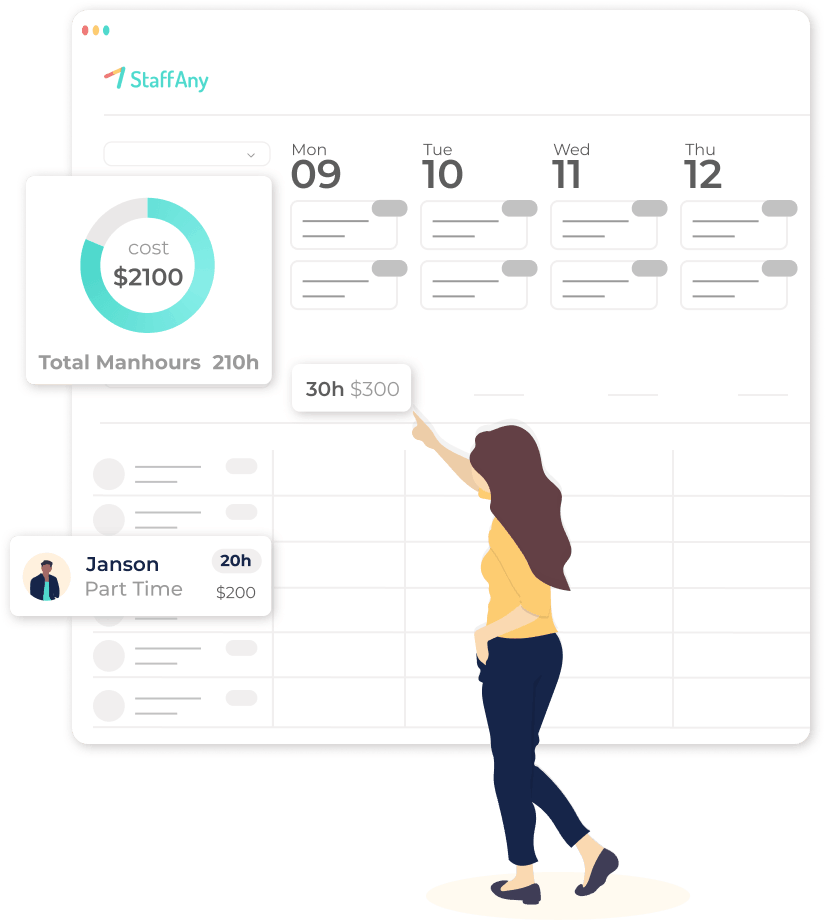 For Managers Who Want Control Labor Costs
Improve Visibility of Labor Costs During Scheduling
Stay informed of weekly labor costs automatically with our budgeting feature, based on your schedule. Optimize and achieve your manpower budget goal with better control of labor costs. Reduce operating expenses and increase profits.
Effortlessly Comply with Labor Laws
Easily maintain compliance with labor laws by managing overtime and hours. Monitor actual schedule employees' hours across multiple locations and time periods with enhanced visibility.
Support for One Outlet or 100
Avoid Scheduling Mistakes
View staff schedules across multiple outlets in a single view. Effortlessly manage employees across different locations with StaffAny, which highlights conflicting shifts. Eliminate errors and overlap in scheduling with our help.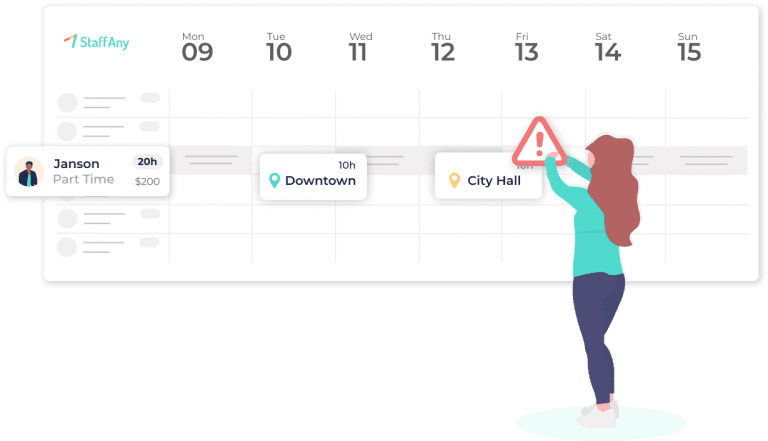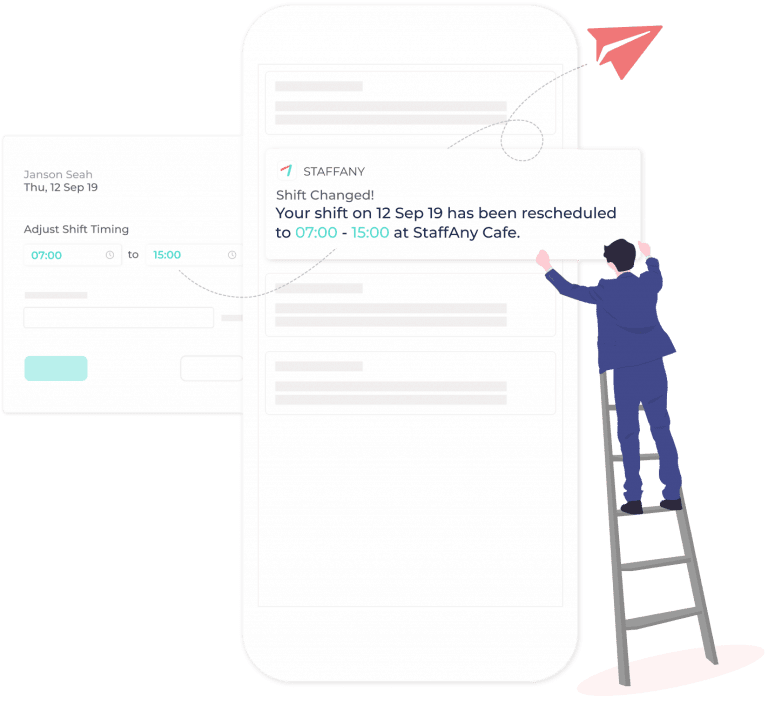 Stay Informed and Connected
Real-Time Schedule Updates
Stay informed about schedule changes easily with our assistance. Your team will always have the latest schedule information, and StaffAny will automatically update it, highlighting any conflicts.
The app makes the planning of my weekly schedule so much more convenient and faster. Informing my staff about their schedule is also just done by a click of a button!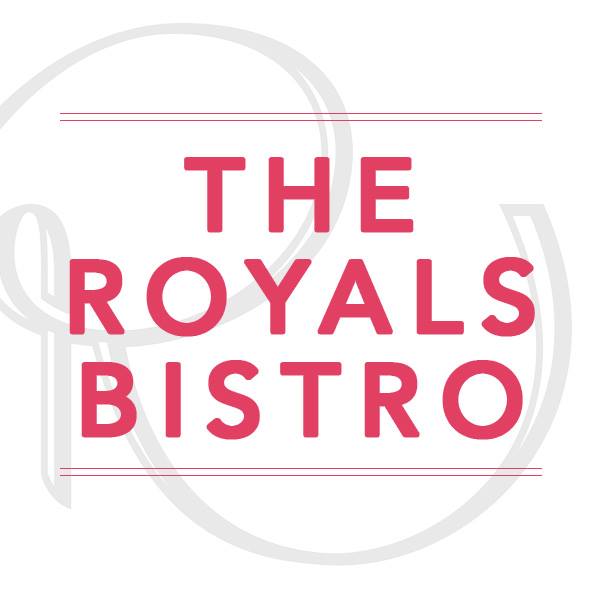 Jasmine, Owner
The Royals Bistro
Say bye to manual scheduling, forever!
Frequently Asked Questions