In the heart of Southeast Asia, Malaysia offers a promising landscape for individuals seeking to embark on the exhilarating journey of franchising. If you're considering venturing into the world of franchising in Malaysia, this comprehensive guide will take you through the essential steps how to set up a franchise business. From understanding the concept of franchising to navigating the regulations and joining forces with the Malaysia Franchise Association (MFA), we've got you covered. Let's get started!
What is the Definition of a Franchise Business?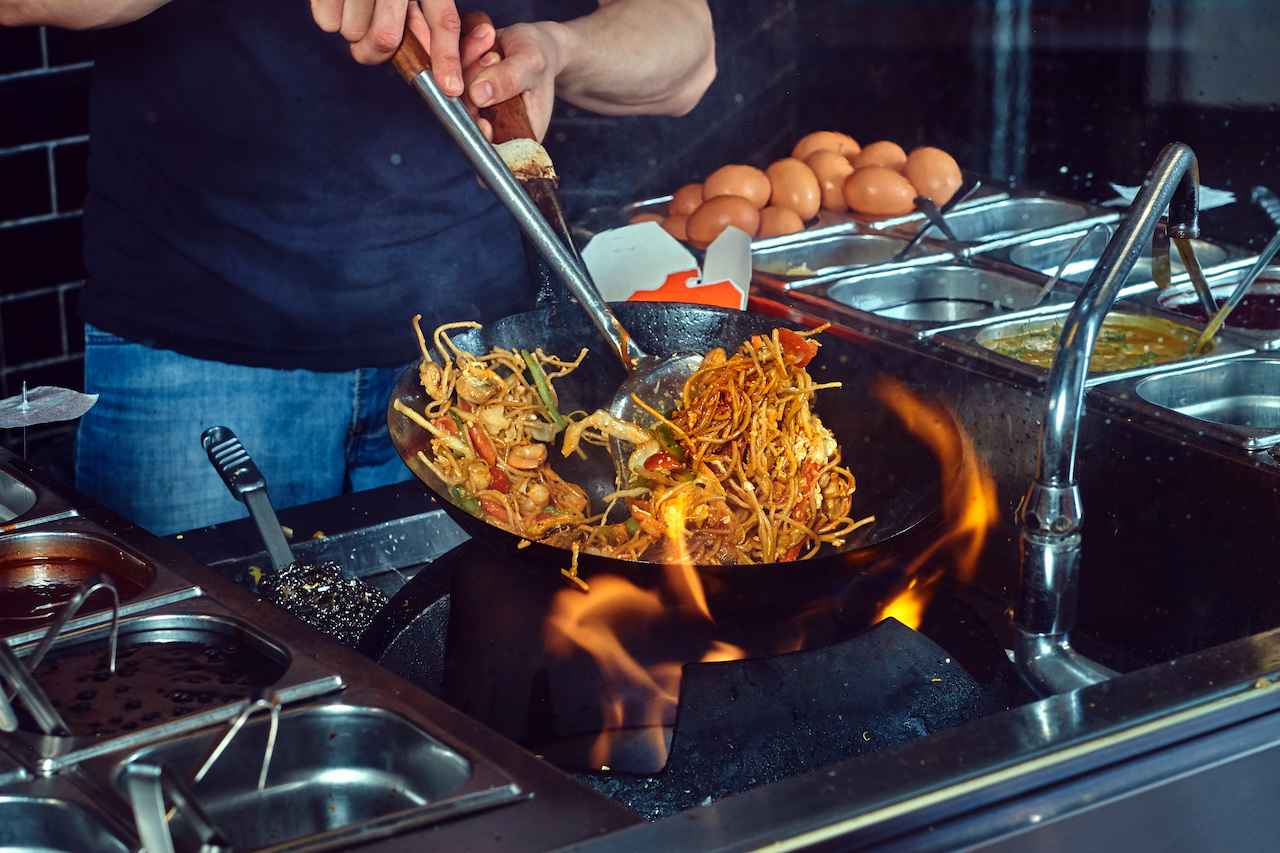 A franchise business is a unique arrangement where an established company (franchisor) grants individuals or groups (franchisees) the rights to operate their own businesses under the franchisor's brand and business model. In return, franchisees pay fees and royalties to the franchisor for this privilege, along with receiving ongoing support.
The key benefits of franchising include leveraging an established brand and business model, reducing startup risks, and accessing franchisor support. However, franchisees must adhere to franchisor standards, pay various fees, and sign a franchise agreement. This business model is prevalent in industries like fast food, retail, and hospitality, offering entrepreneurs the chance to own a business while benefiting from the franchisor's resources and reputation.
Read more: The Overview of Food and Beverage Industry in Malaysia
Malaysia Franchise Association (MFA)
The Malaysia Franchise Association (MFA) plays a pivotal role in fostering the growth of franchising in Malaysia. Established in 1994, MFA was created to support the government's initiative to promote entrepreneurship through franchising. This timely formation aims to create an environment conducive to the expansion of franchising in the country.
MFA functions as a valuable resource hub for current and aspiring franchisors and franchisees, as well as for the media and the public. Its membership composition is diverse, encompassing franchisors, potential franchisors, master franchisees, aspiring master franchisees, government agencies, banks, accounting firms, franchise consultants, legal professionals, and franchise suppliers, all working together under one roof.
It's noteworthy that MFA holds a unique distinction as the only association in Malaysia recognised by both the World Franchise Council (WFC) and the Asian Pacific Franchise Confederation (APFC). This recognition underscores its significance in the international franchising community and solidifies its role as a key player in promoting and regulating franchising activities in Malaysia.
Simple Steps to Start a Franchise Business in Malaysia
Starting a franchise business in Malaysia involves a series of strategic steps to ensure your venture's success. Here's a breakdown of the key actions you should take:
1. Plan Your Budget
Planning your budget is the foundational step in your franchise journey. Calculate not only the initial franchise fee but also ongoing expenses such as rent, staffing, marketing, and inventory. It's vital to have a clear understanding of your financial capabilities and limitations before committing to a franchise.
2. Survey the Market and/or Franchise
Market research is your compass for making an informed decision. Dive deep into the market you intend to enter and explore various franchise opportunities within that sector. Evaluate factors like market saturation, consumer preferences, and economic conditions to identify the most suitable franchise for your goals.
Read more: Top 3 Trends Driving the F&B Industry in Malaysia
3. Talk to Former and Current Franchisees
Engaging with former and current franchisees can offer valuable insights into the franchise system you're considering. Ask about their experiences, challenges, and successes. These conversations can help you gauge the level of support provided by the franchisor and assess the franchise's profitability.
4. Consult with the Malaysia Franchise Association (MFA)
Collaborating with the Malaysia Franchise Association (MFA) is a strategic move. They can provide expert guidance on navigating the legal and regulatory landscape specific to franchising in Malaysia. Leverage their resources to ensure your franchise venture is compliant and aligned with industry standards.
5. Ask Consultants or Lawyers for Advice
Seeking advice from franchise consultants or legal experts is a prudent step. They can review franchise agreements, explain legal obligations, and provide tailored guidance based on their expertise. This professional insight can help you make well-informed decisions throughout your franchise journey.
6. Prepare a Business Plan
After you do all of the steps above, you should prepare a comprehensive business plan based on the data you gather. The business plan itself is basically your roadmap to success. Thus, your business plan should detail short-term and long-term goals, marketing strategies, financial projections, and contingency plans. A well-structured business plan can guide you and also be essential when seeking financing or investors.
7. File Franchise Agreement and Register It
Ensure that your franchise agreement is legally sound and meets the requirements of Malaysian law. This agreement defines the terms and conditions between you and the franchisor. After the agreement is met, you must register it to protect your rights and interests as a franchisee. In Malaysia, you should register it with the Registrar of Franchise (ROF) and Suruhanjaya Syarikat Malaysia (SSM).
Read more: 11 Effective Restaurant Risk Management Strategies
Embarking on the journey to set up a franchise business in Malaysia demands careful planning, research, and adherence to legal requirements. By following the steps outlined in this guide and seeking guidance from institutions like the Malaysia Franchise Association (MFA), you can pave the way for a successful franchise venture.
To further streamline your franchise operations, consider integrating technology into your business. StaffAny's HR timesheet software offers a comprehensive solution for managing your workforce, schedules, and payroll efficiently. With our online timesheet tracker, you can effortlessly make quick updates on the go, whether it's extending a shift or adjusting hours, while efficiently tracking time spent. Take the next step towards franchise success with StaffAny today!