LEAVE MANAGEMENT SYSTEM BY STAFFANY
Streamline Leave Processes, Minimize Errors
The StaffAny Leave Management System is tailored to meet your organization's needs and reporting hierarchy. With real-time updates on staff leave, you'll have a clear view of available team members for scheduling purposes. Experience seamless leave management with StaffAny's HR solution!
Make Life Easier with Accrual Automation
Eliminate Manual Counting with Accrual Automation
With StaffAny's HR software, leave balances are automatically added as employees complete months of their annual leave quota. Yearly entitlements and carry-overs are also calculated seamlessly, streamlining the process for you.
Stay Compliant with Labor Laws
Stay in line with the recommendations from the Malaysian Ministry of Human Resources regarding leaves, including probation, proration, entitlements, carry-over, and more. Public holidays are already included in the calculation.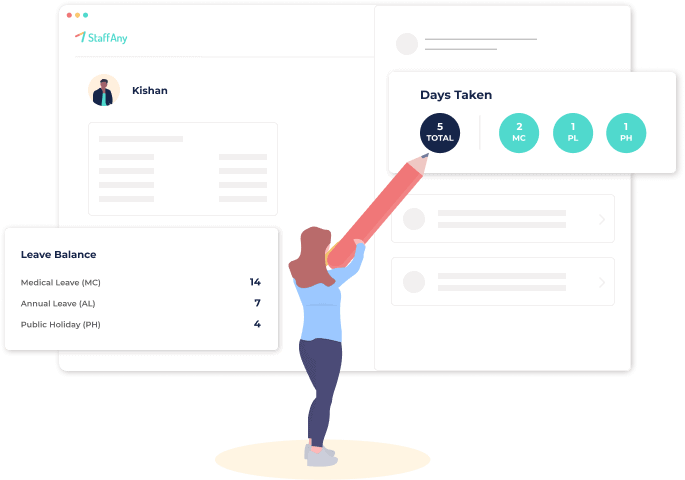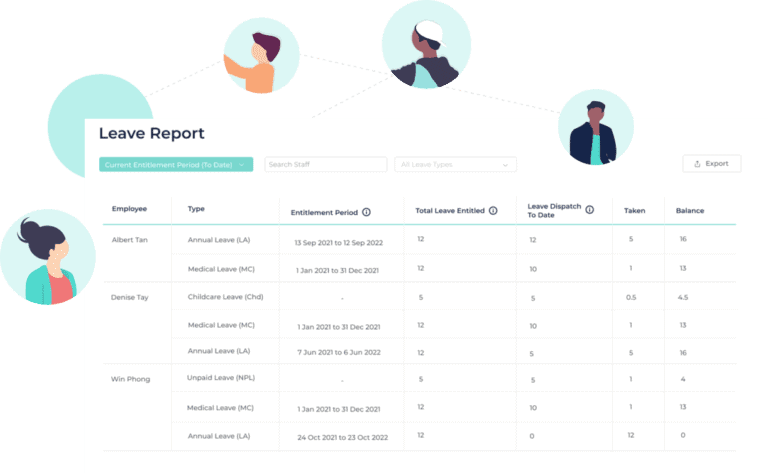 Comprehensive Leave Report
One-Stop View of Entitlements & Balances
Stay on top of your team's leave information with our leave management system's Leave Report, featuring total leave entitlements, dispatched leaves, taken leaves, and leave balances in one place. Get better visibility, clarity, and eliminate manual leave calculations.
Customizable Leave Approval
Flexible Approval Process
Ensure smooth leave approval with StaffAny's 2-tier leave approval that accommodates your team's reporting structure. HR and staff have access to the latest approval status, leading to improved communication and increased employee engagement.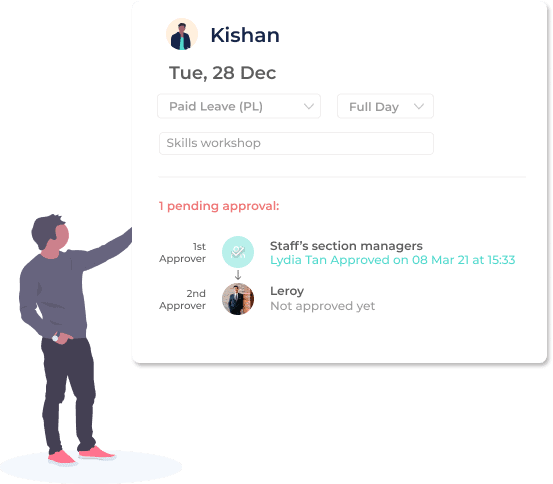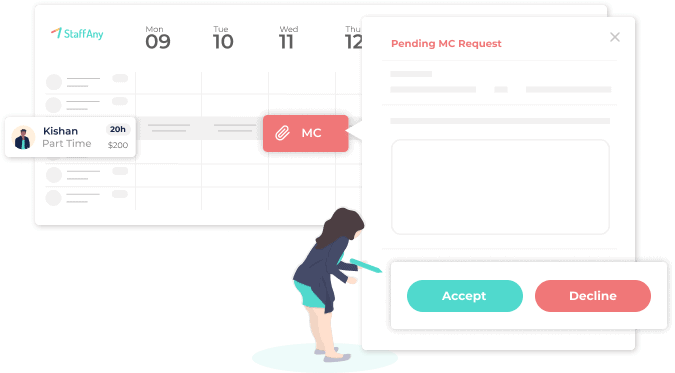 Approve or Decline with Ease
Approve or Decline with Ease
Staff can request leaves, and approvals are as simple as approve or decline. All leave information is consolidated in one place, so you can easily track leave balances, approve or decline requests, and recalculate overtime hours. Our platform also integrates with payroll processing and gives the HR department complete control over leave and time tracking data.
Empower Staff to Manage Leave
Self-Service Leave Request
Allow employees to manage their own leave availabilities with the StaffAny app. They can easily apply for leaves and attach necessary documents, reducing the workload of HR and streamlining the approval process. This employee self-service feature empowers staff and makes leave management a breeze.
Enjoy Peace of Mind with Cloud-Based Storage
With StaffAny, you can be confident that all records and evidence, such as medical certificates, are securely stored in the cloud. Our system lets you know all important information is stored safely, providing peace of mind.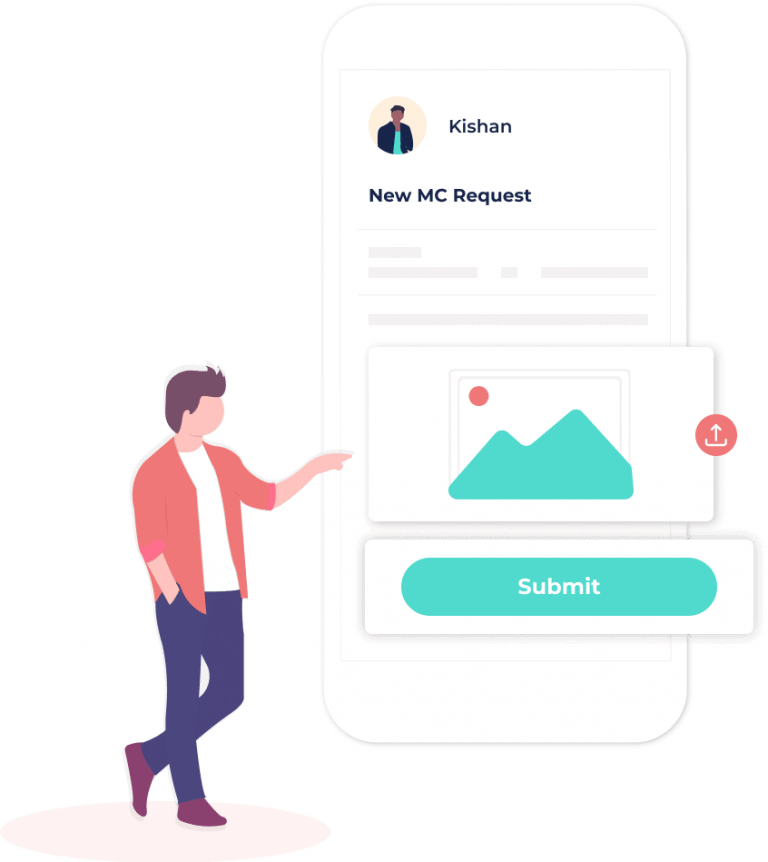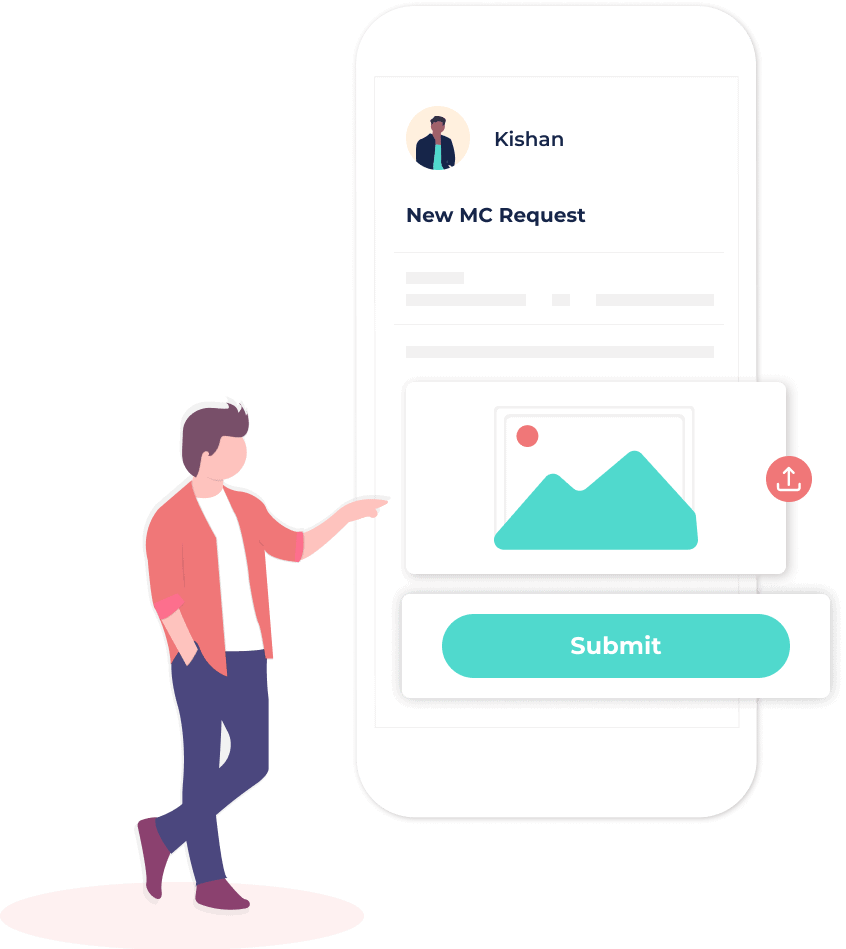 After implementing StaffAny, our Staff performance improved. The shift reminders have reduced our staff lateness by about 50%!
StaffAny - Made Specially for Shift Work Teams
Frequently Asked Questions