Efficient Staff Roster App and HR Software Malaysia - Streamline Workforce Management
Streamline your HR and business operations with our HR software. It includes features like schedules, time clock, and timesheets, allowing you to focus on what truly matters.
The Power of Precision
in Scheduling
Streamline your HR and business operations with our employee rostering software. It includes features like schedules, time clock, and timesheets, allowing you to focus on what truly matters.

Streamline Workforce Management with StaffAny Employee Rostering Software
Transforming your business productivity and managing labor costs with StaffAny, a leading workforce management software. With a simple click from our online rostering software, save hours on employee scheduling and shift planning. Suitable for businesses of all sizes, StaffAny integrates schedules, timeclock, and timesheets in one easy-to-use platform.
Say goodbye to manual excel spreadsheets and enjoy our online rostering app efficiency and cost-saving benefits. Get real-time updates as StaffAny synchronizes any changes to your team's roster. Discover the full potential of our employee scheduling software today!
"It has since transformed and improved the way we work"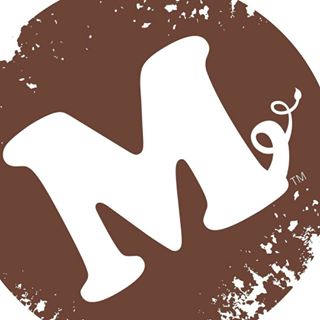 Casey, HR Manager
Morganfield's
Seamless Integration of Operations & HR
Bridge the Gap Between the Two with StaffAny
Stay on top of changes with real-time updates from the StaffAny staff roster app, ensuring seamless integration between operations and HR. Everyone in charge can access the data to find current and upcoming open shifts. No more miscommunications for the upcoming shifts with the staff scheduling app!
Synchronize Your Team for Optimal Performance
Unify Your Workforce for Improved Results
With StaffAny, give your team members the power to control their responsibilities and enhance their performance. Experience peace of mind and real-time visibility into your operations with the automated planner, the best rostering app for your business.
Optimize Your Workforce with Automated Solutions
Delightful, Automated Experience
Say goodbye to manual tasks and spreadsheets with our employee management software. It takes care of the heavy lifting, presenting only the important information for you to review. Easily assign tasks to staff with convenient scheduling templates.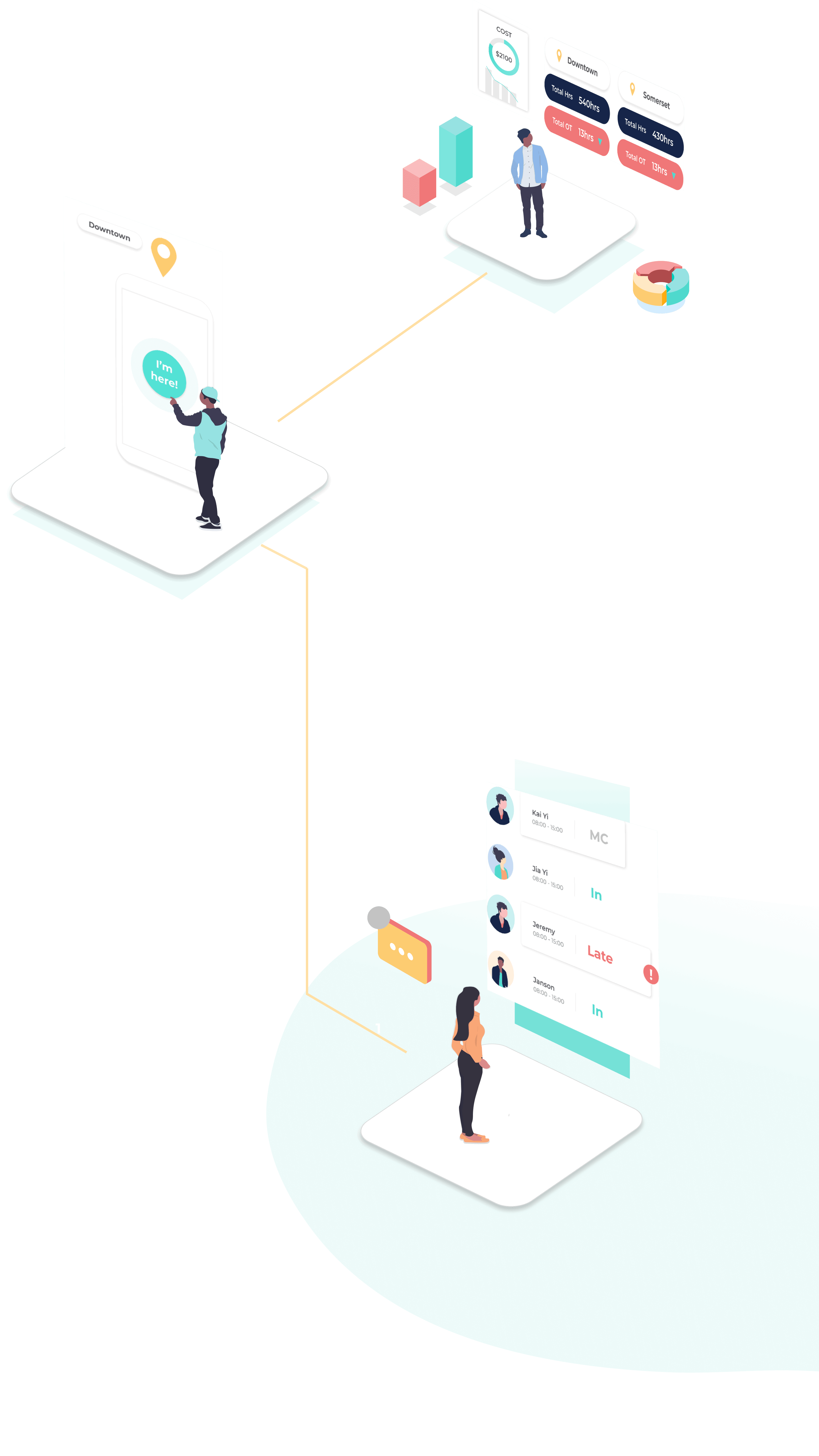 We know you care more than just sales and revenue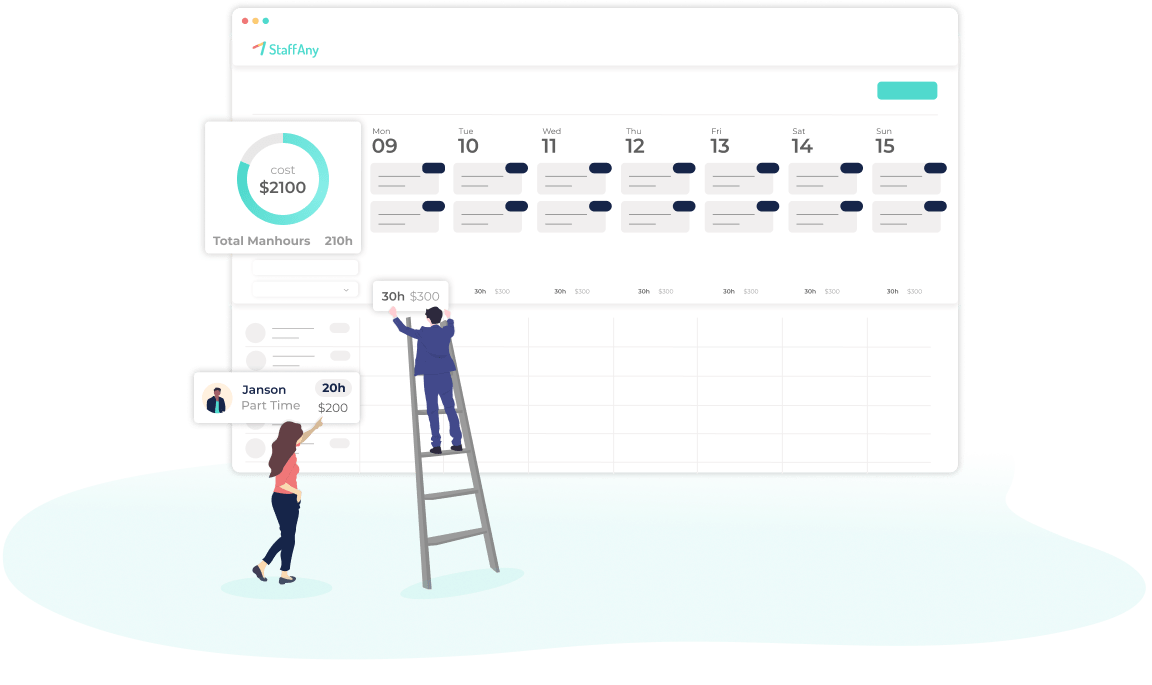 Reduce Labor Costs By Up To RM 5,000
Optimize your labor expenses with our online roster management tool. Our smart overtime rules help control costs and our time tracking feature helps prevent time theft.
"Last time, I used to spend 1.5 – 3h to edit the timesheets for 20 to 30 staff at the end of every week. With StaffAny, I just need to do a quick 5min check everyday to save myself the hassle!"
– Wei Da, Manager
Morganfield's
Manage Your Business from Any Location
Stay informed and in control with real-time updates on staff availability and business operations. Adjust staffing and manage your business from anywhere in the world with StaffAny's convenient and accessible platform.
"I normally use StaffAny on the go. I was able to shift my staff from one outlet when a staff member was sick when I was on vacation."
– Wei Jie, Founder and Director
Foreword Coffee
Boost Employee Performance
Empower your employees to reach their full potential with StaffAny's rostering software. The software helps you motivate and incentivize your employees, enabling them to contribute to the growth of your business.
"Increase staff performances without the need to threaten them with fines. Let us help you remind and incentivise your team to perform better so they can help you grow your business better."
– Allan, Manager
Jibiru Bar
Streamline Shift Scheduling
Say goodbye to scheduling errors and manual timesheet syncing. With StaffAny's rostering software, you'll benefit from regular updates based on user feedback. Plus, employees can access the roster on their mobile devices and stay informed of changes in real-time.
Maximize Your Business's Potential
Unlock higher productivity with StaffAny's resources and tools. Empower your team and receive updates from anywhere with our mobile-friendly roster app. StaffAny aims to be your go-to workforce management solution.
Discover the Benefits for Yourself
See how StaffAny has helped other businesses and explore our features. Experience the ease of efficient shift scheduling and optimize your workforce management today.
Restaurants and Retailers
StaffAny - Made Specially for Shift Work Teams
Frequently Asked Questions